---
Embroidered Leather Tissue Holder
Saturday January 18th 2020
$45 everything is provided
Kit includes: leather, tissues, lining fabric, batting, thread, shape flex, the design with instructions to take home and we also provide the machines. 1 person to a machine. All fabrics will be pressed with shape flex and ready to sew. Bring a USB. Join us for this fun in the hoop project! Call 919-873-1981
---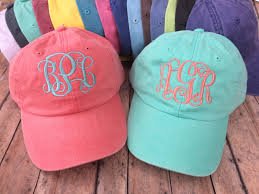 Saturday February 15th 2020
Start Time:10:00am
Instructor: Kevin Puckett
$5.00 (lecture demo)
Ever wondered how to embroider your own hats? Let us show you how on the Baby Lock 6 needle. This class will instruct you on how to embroider a hat using your hat frame. In this class you will receive a demonstration on monogramming a three letter monogram on an unstructured hat as well as a large logo on a structured hat. Call 919-873-1981 to sign up!
---

Enhancing Your IQ
IQ Designer classes coming March 2020

---

Serger Event with Missy Billingsley
Friday April 17th or Saturday April 18th 2020
$119 everything is provided
5 Kits
Supplies
Baby Lock Sergers
and Lunch
**One Person To Each Serger**
You will serge a lanyard, table runner, zippered clutch, serger caddy, and a zippered tissue cover
at this one day event with Missy!